We are excited to announce that Amalia Fernand will once again be offering the Nature Explorers Program at the CSA this summer! This half day organized activity will be held August 1-5, 2022 from 1:15-4:45pm for ages 5-8 for a fee of $160. Drop-off location details and COVID-19 protocols will be announced closer to program dates.
The program will provide fun and engaging activities about Michigan plants and animals. Through art, games, and outdoor exploration, children will develop a stronger understanding of their environment.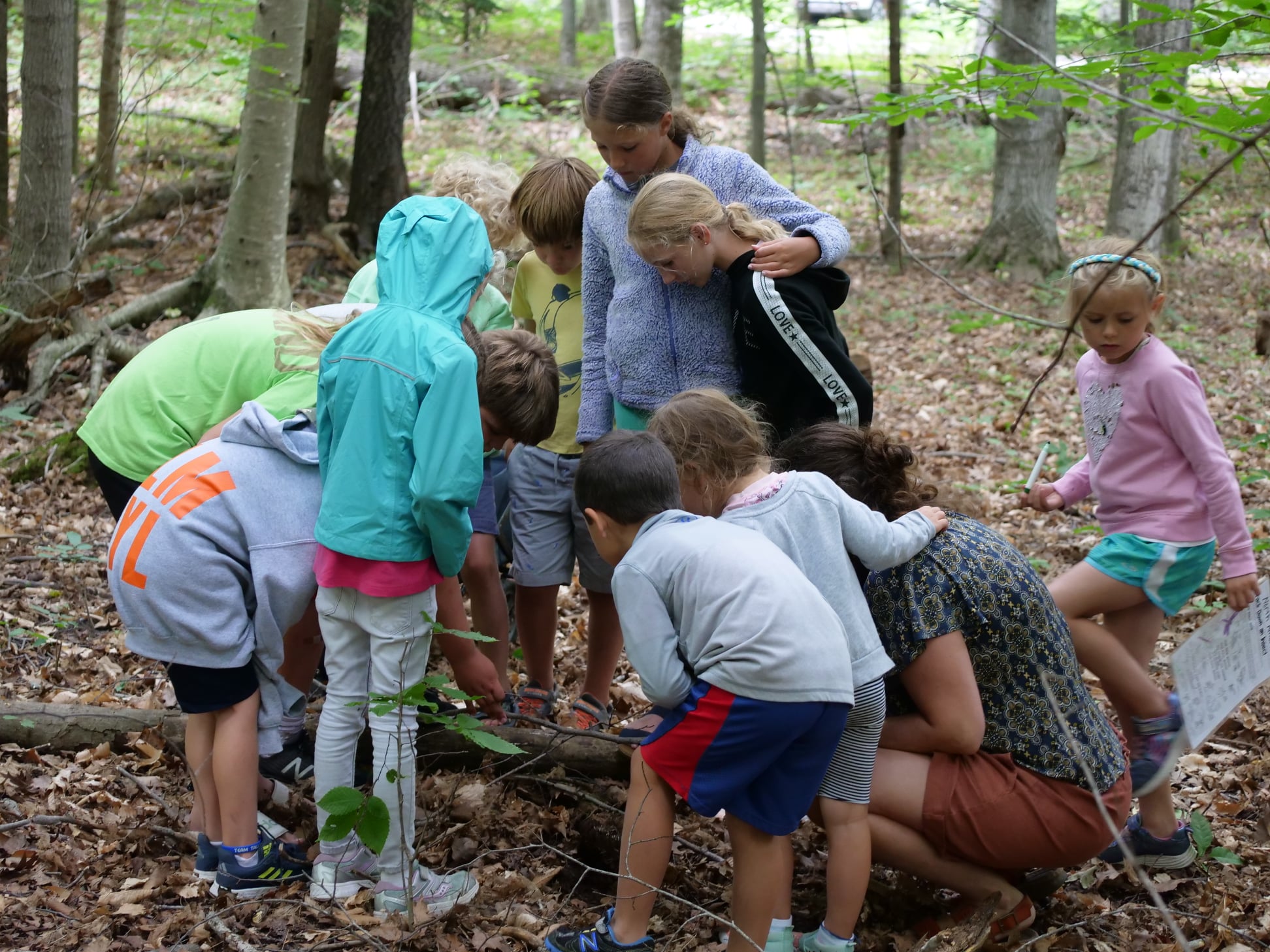 Science, music, team building, scavenger hunts, and live animals will all be integrated into an exciting new way to explore the grounds of the CSA.
Space is limited to twenty students, each of whom must be eligible to have a CSA Assembly ticket purchased for them for and by the week of August 1st 2022. Spaces will be filled in the order in which the completed registration is received.
Registration is now open. To do so, please email
Program Details:
Monday, August 1st - Plants & Seeds
Take a closer look at the parts of a plant by building a grass-head and dissecting a seed. Explore the local environment on a botany scavenger hunt and create leaf rubbing art while identifying native trees.
Tuesday, August 2nd - Insects & Spiders
Search for invertebrates on a nature walk while discovering the differences between insects and spiders. Play "Pollination Party," crawl through an "Ant City," make butterfly and spider crafts, and sing the "Insect Body Parts" song.
Wednesday, August 3rd - Fish & Sharks
Learn to identify native fish by designing a magnet fishing pole craft. Meet "Fred the Fish" in a water pollution activity, practice beading while making shark tooth necklaces, and play predator and prey.
Thursday, August 4th - Reptiles & Amphibians
Gain an introduction to herpetology with live animals: Scaly, Lizzie, and Slimy. Create a snakeskin craft, make native reptile magnets, play with amphibian slime, and search for salamanders and frogs on a nature
Friday, August 5th - Birds & Mammals
Discover the tracks, scat, and signs of local birds and mammals. Identify bones and feathers and listen to bird calls. Color black bear masks and raptor mobiles, play "Bird Beak Buffet" and "Bird Behavior Bingo."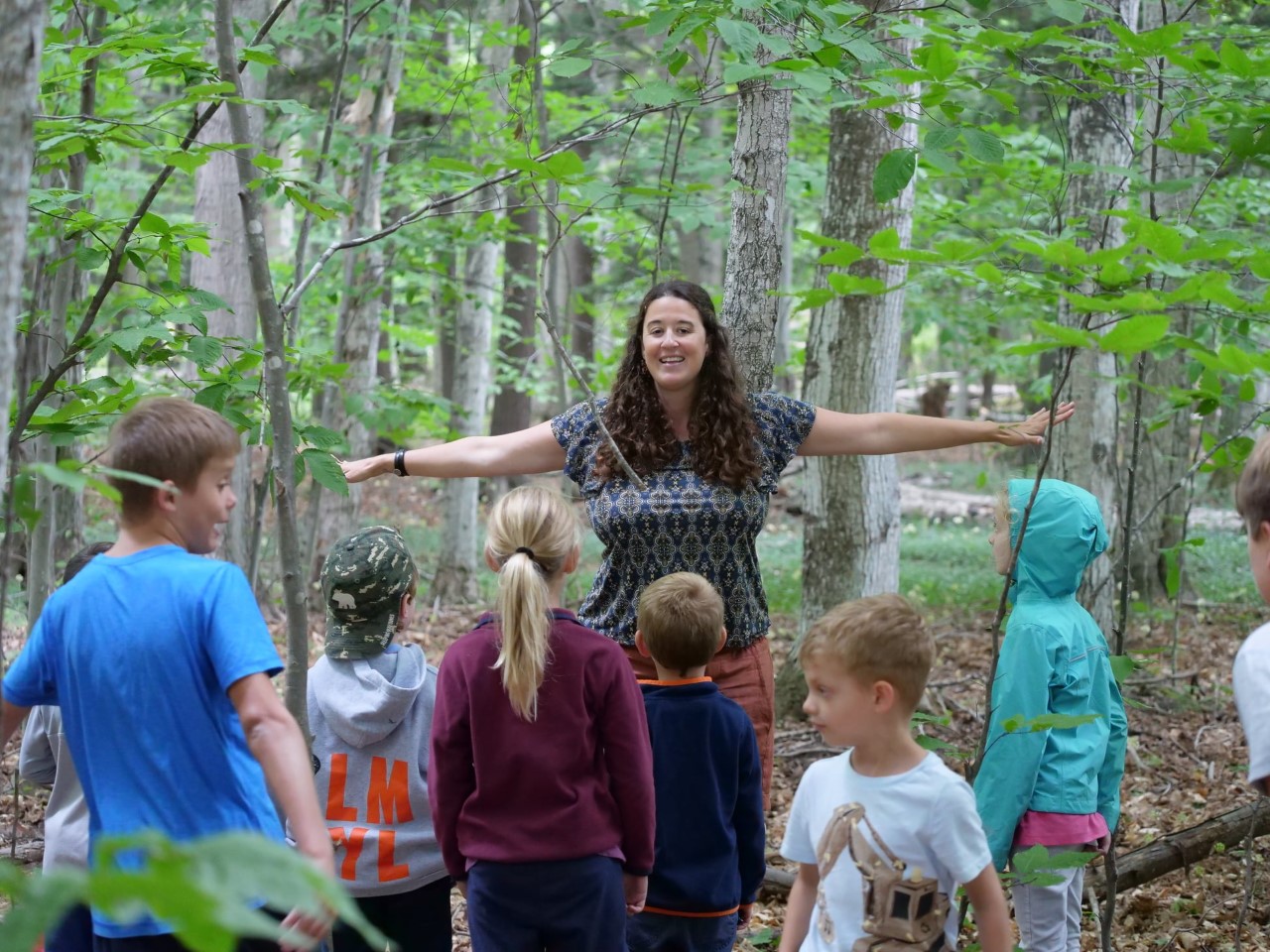 About Amalia:
Amalia Fernand has taught at the CSA for Ecology Fun since 2011, and at the Parent's Night Out events. She has a Master of Science in ecological leadership and education, and a bachelor's in environmental studies with minors in marine science and anthropology. With a background in environmental, experiential, and Montessori education, she has facilitated programming with children in over 20 countries, now teaches online with Outschool, and recently published her first books: Michigan Wildlife, A Coloring Field Guide, and Ohio Wildlife: A Coloring Field Guide. Amalia founded Nature Explorers International (NEI) with the mission to: inspire excitement and curiosity for the environment through art, science, and outdoor experiences. www.amaliaexplores.com